Professional Email Address
Made Easy
With a professional custom email address, send out the message that your brand mean business.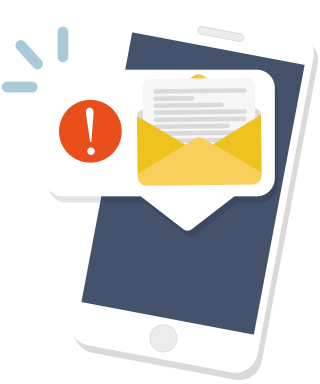 Why Use a Business Email Address?
Simply because it gives your brand the credibility and authority to do business with customers, communicate with clients confidently, and establish trust among employees. Owning a customized business email address is a necessity today if you want to give that sterling impression at the get go.
Get your own professional business email address today, and:
Boost Brand Image
As the first point of contact with customers, employees, or prospects, a professional email address demonstrates that your brand is trusted and mean business, especially for startups and business owners.
Customize Email Domain
Regardless of your business niche and name, Free Logo Creator offers customized business email domain to represent your branding; ideal for business owners who do not have a website.
Easily Switch Over
With Free Logo Creator's business email service, you can easily streamline and switch over to our new email system without disrupting your communication with your existing email address.
Secure and Private
Our professional business email service is hosted on secure servers that ensure privacy and block breach of security attacks, a feature that helps ensure business continuity.
Ready for a brand-new email address?
Get Started
How to Get a Custom Email Address
Getting a custom email address for your business is easy and you can get it in minutes! We make personalized professional email address accessible so you can concentrate on building your brand image.
All you have to do to get an email address is follow these steps.
1. Choose a domain name
Whether you are a freelancer, startup, or website owner, you need to get a domain for your custom email address to personalize and customize your inbox.
2. Select a plan
You can select a bundle package of 5 custom email addresses, and pay monthly to try out, or pay for the whole year. You can even purchase add-on new emails!
3. Connect your domain
To start using your custom email ID, just connect it with your domain and configure it through your domain dashboard. Set up your email, add a new email or compose one to send in minutes.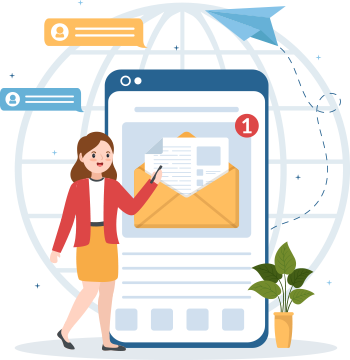 Ready to start receiving emails? Get started now and enjoy the freedom of accessing your email inbox anywhere, and on the go.
Get Started
More than Just a Branded Business Email Address
With Free Logo Creator, you get more than just a professional email address for your business. To launch your startup, freelance business, or online web store, we offer a complete branding experience.
Logo Design
Stationery Design
Social Media
Designs Email
Signatures Print
Designs Stickers
Letterhead Design
Logo Animator
Postcards
All under one roof and dashboard, affordable and some even completely FREE! Why is it so cheap?
Because with Free Logo Creator branding tools, you design it yourself, you are in control and you call the shots.
Your Dream Business is No Longer a Dream.
Just Click Here