Your Own
Domain
Make your online presence with our domain name generator
to create a custom domain of your choice.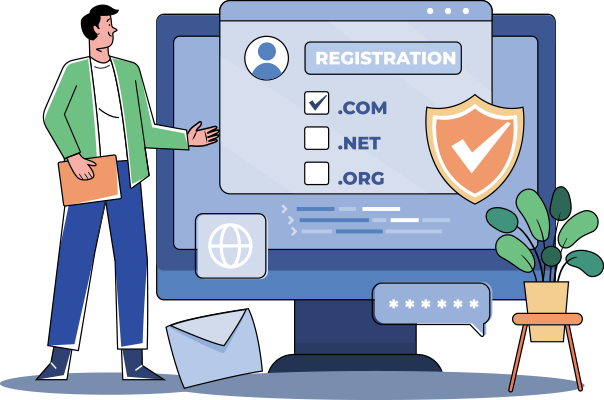 Unlock Your Domain for Your Online Brand
Now it's possible to get your domain and launch it too. With Free Logo Creator, getting a domain name and registering your domain is easy. Launch your business or brand online free and open up tons of opportunities for your project. Pick your favorite domain name that is memorable, striking, and reflect your brand. Why wait when you can get a custom domain in minutes.
Any Domain for Anyone
You don't have to wait for anyone, scour the internet to understand what and where to get the best domain service. Just log on to Free Logo Creator's domain page and get a domain in a few clicks. Get started by following these steps to get your domain now!
1.Search: Enter your business name to check for domain availability.
2.Browse: Explore your options from a whole list of domains, variations, and category.
3.Select: Pick your favorite domain that reflects your online store, website or brand.
4.Checkout: Pay a nominal price through a secure checkout process and launch!
5.Claim: You are all set now for your online presence when you claim your domain.
Don't wait! Hurry up and register your custom
domain name to start your digital journey right away.
Get Started
Don't have a business name yet?
Try our Free Business Name Generator!
Simple to use
That's right, just like our free logo maker tool, our domain generator is simple and easy to use to find your favorite domain and register it on the spot.
Tons of Options
Whether you are looking for a top level domain like a .dom, .net or .org for your brand, we have tons of domains for registration that you can customize.
Easy to Setup
To access your custom domain name, just log on to the dashboard, and find easy to implement settings that any person can apply. Try it now!
Support 24/7
Experience our superior customer service experience, available for all types of queries. So, even if you are stuck, you can easily find solutions on the clock.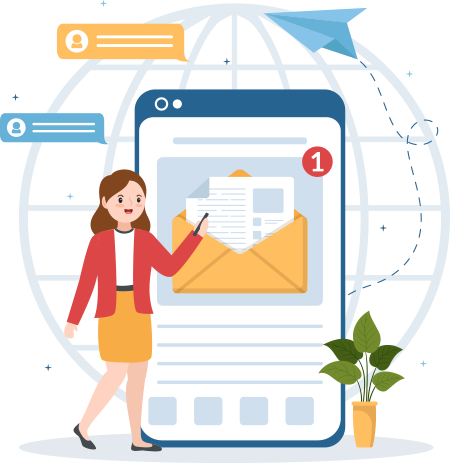 Get Started
Looking for a Complete Online Brand Presence?
Start here